About Medical Marijuana Awareness & Wellness Webinars
Medical Marijuana Awareness Webinars are a series of online education events held by Florida medical marijuana experts with a mission to provide reliable information to patients in the comfort and safety of their own homes.
These online and free webinars exist to educate the public on the benefits of Florida medical marijuana via Zoom and Facebook Live. Professionals join us for live webinars with attendee Q&A sessions. Our recordings can be found on our Youtube channel. 
Webinars are held each week on Wednesday's at 6 PM EST. While attending one of our webinars, patients have the ability to ask questions LIVE and get answers in real time. This offers a relaxed and casual approach for patients to find the answers they are looking for. Our webinars are geared to inform patients on the benefits of medical marijuna: how to use it, its components, applications and much more!
We hope that you can join us!
Florida Medical Marijuana Awareness & Wellness Webinars were jump-started by Marc Matoza and Linda Bruce of Marijuana Med Today. They noticed that the majority of medical marijuana conferences being held through Florida were held for industry professionals, not the people in need of treatment, and didn't provide much-needed educational information. Another realization was that most also had high admission costs, which effectively excluded many patients seeking a better understanding of cannabis beyond the prevalent social stigma.
Marc and Linda teamed up with MMTC and gathered a team of physicians, pharmacists, medical marijuana leaders, and patients to plan and host a series of conferences for free that would be approachable for people entirely new to medical cannabis, yet useful for long-time patients. Through a combination of speakers, practical product introduction, and interaction with medical experts and experienced patients, attendees can learn about how medical marijuana works within the human body and on different conditions, as well as how to navigate the system of laws and regulation surrounding medical marijuana prescriptions in Florida.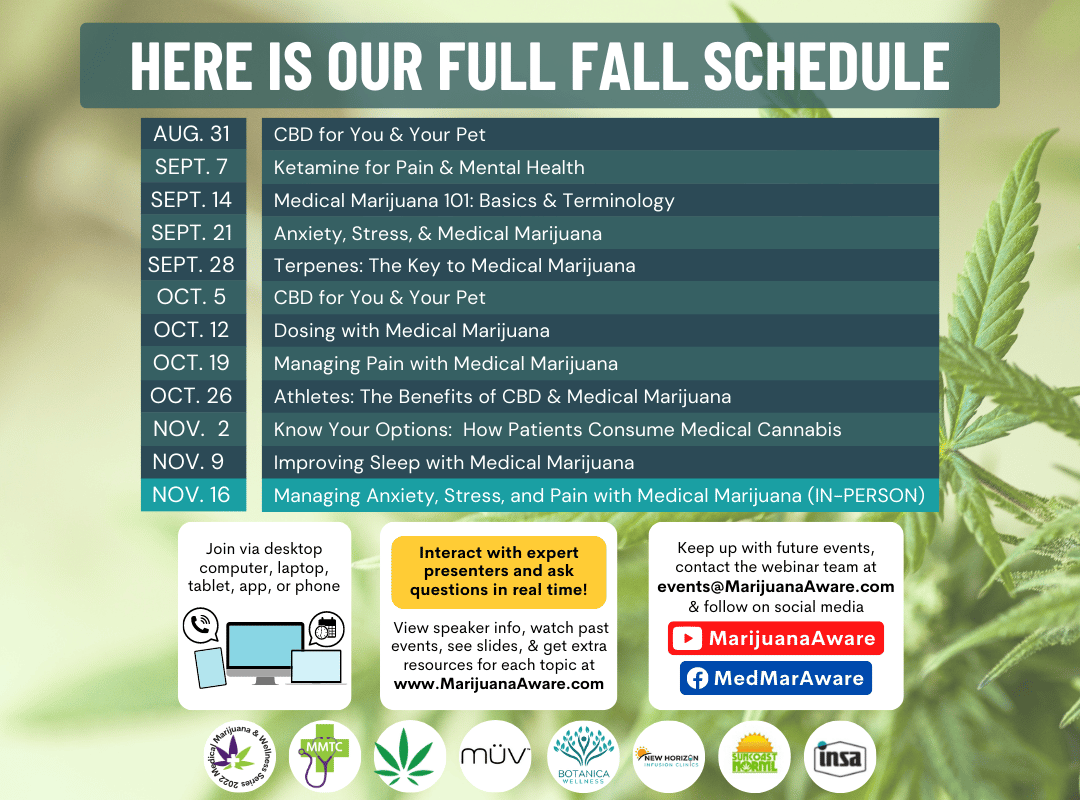 The above photo shows are full fall schedule for 2022!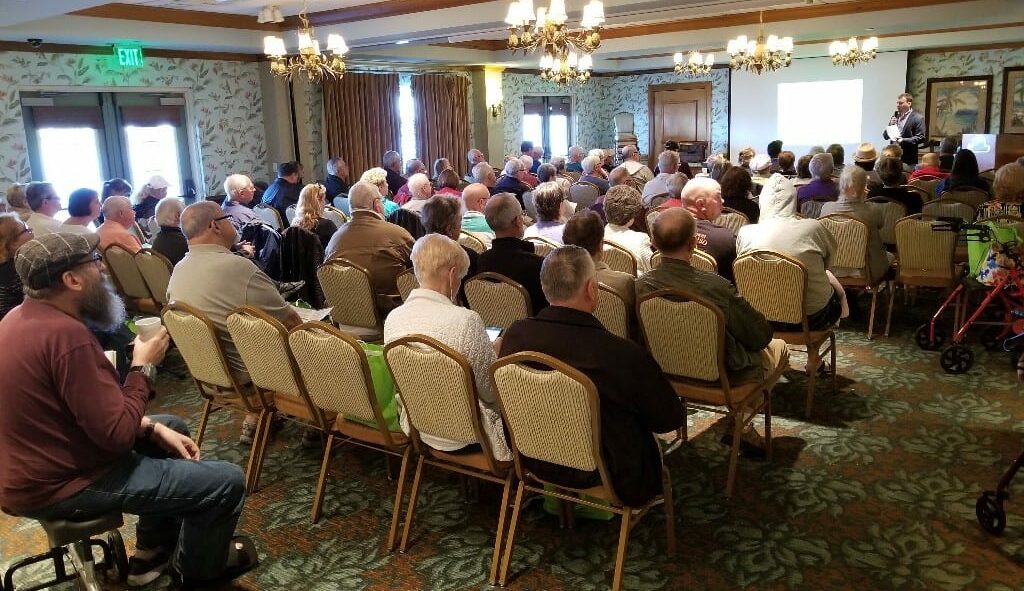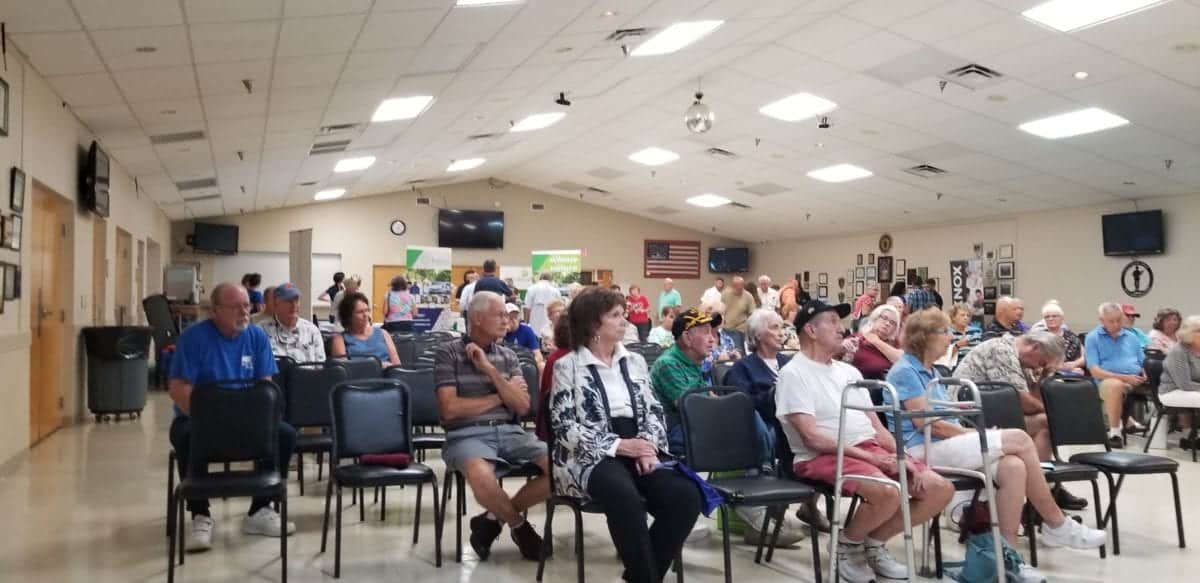 The above photos were taken at in-person seminars between
2017 and 2019.
MÜV was created by pioneers in agriculture, cannabis, and pharmaceuticals. Together, our team of industry leaders developed the popular MÜV brand and continues to share their goal of being the leading medical cannabis company in Florida.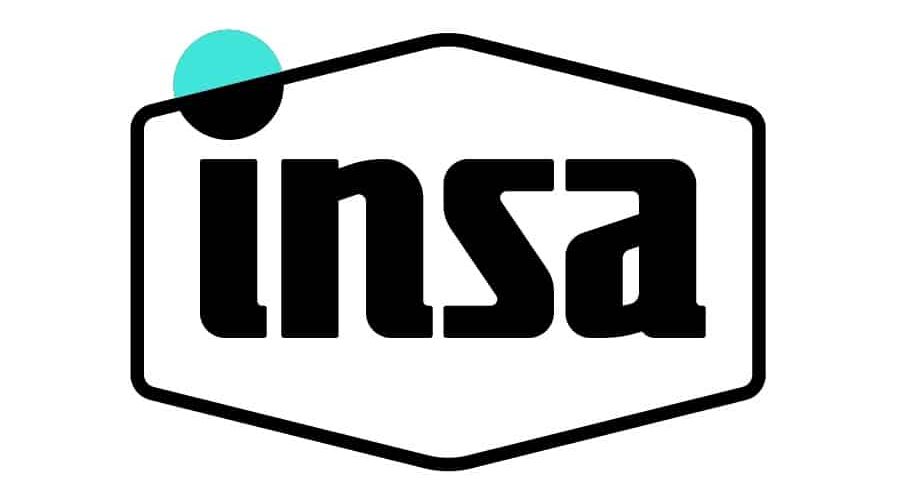 Insa is a Massachusetts-based cannabis company that serves both medical patients and recreational patrons. We first opened our doors to the public as a medical-only cultivation, production, and retail facility in 2018. Since that day, we have grown and expanded as a multi-state operator. Joining Insa means becoming part of a high-performance team of passionate, talented individuals. If you love the idea of working hard to build something great, then Insa might be the place for you!
Suncoast NORML is a local chapter of the National Organization for the Reform of Marijuana Laws (NORML). We support NORML's mission to repeal the prohibition of marijuana at the local, state and federal level by educating those in our community about marijuana and hemp and their potential medical and industrial use, while promoting the responsible use of marijuana by adults.
With 25+ clinic locations and partner physicians, we provide the absolute highest level of patient care in the state, at your convenience. Call today or visit our website to schedule your risk-free cannabis consultation. If you do not qualify, you will not be charged for the consultation.
MyBotanicaWellness.com is your source for physician-recommended hemp CBD products. Featuring trusted brands including Green Roads, Cannidex, and more, visitors are sure to find options for a large variety of conditions.
Marijuana Med Today is a cannabis education website that uses easy-to-access technology to provide an approachable resource to introduce and educate the public on the diverse benefits of medical marijuana, as well as to equip people with access to credible product resources.