Medical Marijuana Awareness & Wellness Webinars
online Medical Marijuana Education Events
Upcoming Webinars
Weekly education events, live from your phone or computer!
Pain Management & Medical Marijuana
Wed. January 26, 6pm EST
Arthritis & Medical Marijuana
Weds. February 2, 6pm EST
Anxiety, Stress, and Medical Marijuana
Weds. February 9, 6pm EST
Cooking with Marijuana
ft. Cannabis Cheri Sicard
Weds. February 16, 6pm EST
Dosing with Medical Marijuana
Weds. February 23, 6pm EST
Terpenes
Weds. March 9, 6pm EST
Medical Marijuana Routes of Administration
Weds. March 16, 6pm EST
Post-Traumatic Stress & Medical Marijuana
Weds. March 23, 6pm EST
Can Ketamine Help You?
Weds. March 30, 6pm EST
Online Medical Marijuana Education
The need for reliable, expert medical marijuana education doesn't stop just because we can't gather in person. That's why we are continuing our efforts to provide online medical marijuana education!
We're joined by industry experts as we broadcast live each week so you can learn from the comfort and safety of your home. Attendees will be able to ask questions, hear from guest experts on each topic, and rewatch previous broadcasts on our new YouTube channel!
MMAS events will continue to be absolutely FREE, and new topics will be announced regularly both here at MarijuanaAware.com and on our social media, including Facebook and Twitter.
What is a webinar?
A webinar is a live video presentation. We're bringing back the same experts who you've met at Medical Marijuana Awareness seminars for the past three years, plus new guest panelists including doctors, dispensary representatives, and real patients.
Why do I have to be there at a certain time?
We think it's important that attendees be able to interact with panelists. By holding online events in real-time, our experts can see any questions you submit and address your specific concerns.
If you absolutely can't join us at the scheduled time, don't worry! We will also record these seminars and make them available to view anytime on YouTube.
Do I have to make a Zoom account?
Nope! You don't need to make an account or download anything to view these webinars. Once you RSVP we'll send you a reminder email the day before the event, as well as the hour before. You'll be able to click a link in the email to join us directly from your web browser.
If you're not comfortable with Zoom, you have other options. Webinars will be simultaneously broadcast on Youtube and Facebook, and presenters will be kept informed of any questions from watchers on those platforms.
Where can I learn about basics of medical marijuana?
Get Updates on Upcoming Webinars
Click a section below to see videos from past webinars, slides from the presentations, and more
Sleep, Insomnia & Medical Marijuana
January 12, 2022
Gregory Holt, Texas Society of Sleep Professionals
Claus Alfaro, Trulieve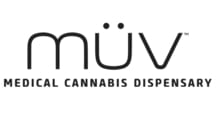 MÜV was created by pioneers in agriculture, cannabis, and pharmaceuticals. Together, our team of industry leaders developed the popular MÜV brand and continues to share their goal of being the leading medical cannabis company in Florida.

At Trulieve, we strive to bring you the relief you need in a product you can trust. Our plants are hand-grown in an environment specially designed to reduce unwanted chemicals and pests, keeping the process as natural as possible at every turn.

Suncoast NORML is a local chapter of the National Organization for the Reform of Marijuana Laws (NORML). We support NORML's mission to repeal the prohibition of marijuana at the local, state and federal level by educating those in our community about marijuana and hemp and their potential medical and industrial use, while promoting the responsible use of marijuana by adults.

With 25+ clinic locations and partner physicians, we provide the absolute highest level of patient care in the state, at your convenience. Call today or visit our website to schedule your risk-free cannabis consultation. If you do not qualify, you will not be charged for the consultation.

MyBotanicaWellness.com is your source for physician-recommended hemp CBD products. Featuring trusted brands including Green Roads, Cannidex, and more, visitors are sure to find options for a large variety of conditions.

Marijuana Med Today is a cannabis education website that uses easy-to-access technology to provide an approachable resource to introduce and educate the public on the diverse benefits of medical marijuana, as well as to equip people with access to credible product resources.