Medical Marijuana Awareness & Wellness Webinars
online Medical Marijuana Education Events
Webinars Featuring Claucous Alfaro
Read more about Claucous Alfaro
Claucous (Claus) Alfaro is a dedicated Community Educator and Activist, and his passion for helping others shines through in everything he does.
Born in Puerto Rico and raised in Colombia, Claus always knew he wanted to help people live healthier, longer lives. With more than a decade of experience in the alternative medicine industry, along with his work in the Florida Medical Marijuana industry, he has done exactly that. Now he's set his sights on helping increase the current cannabis patient population in Florida to more than one million patients through his work with Trulieve.
In his free time, Claus enjoys spending time with friends and family, training CrossFit, traveling, and listening to music. He's always looking for ways to learn and grow, and he hopes to inspire more people to invest in their health.
Webinars Featuring Chrissy Beresford
Read more about Chrissy Beresford
Chrissy Beresford made her way into the medical cannabis industry following the unexpected death of a loved one, and now spends most her days providing education to physicians, patients, and members of the community on the medicinal properties and healing benefits of cannabis. Chrissy is making it one of her life's missions to bring awareness and understanding around alternative forms of medicine and therapy, and in addition to her extensive work in medical cannabis education has become a 200 hr accredited yoga teacher via the Yoga Alliance.
The previous Arthritis & Medical Marijuana webinar on June 4th was held from MÜV's Lady Lake dispensary at 929 US-441 Highway. Learn more about MÜV at muvfl.com or call 833-880-5420.
Webinars Featuring Andrew Burke
Read more about Andrew Burke
Andrew
 was
 born and raised in the small beach town of Hobe Sound, Florida, grew up spending most of his time playing organized sports, studying, and relaxing with his family at the beach. He experienced firsthand what a well-connected and empowered community can do for its members, when the town rallied in support of his mother's victory against breast cancer. During his mother's battle against breast cancer, Andrew began his battle for patient access to medical marijuana here in Florida.
Andrew left his small beach town to continue his education at Florida State University and shortly after graduating took his first position with Trulieve, as a Patient Consultant in Tallahassee, FL. He spent a year working in the first dispensary in the state and acted as a Community Educator for his home town area. In this role,
Andrew
felt for the first time that he was able to give back to the community that gave his mother the means and hope to survive one of his family's most trying times. Now
Andrew
oversees Trulieve's Community Education team across the state.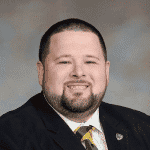 Webinars Featuring Chris Cano
Read more about Chris Cano
Christopher Cano is a United States Air Force Veteran and Public Administrator who currently serves as an organizer for social justice. Armed with multiple degrees from the University of South Florida and years of experience in Florida politics, Chris strives to be at the forefront of multiple movements working to affect change in America. Currently he serves on several local and state-wide boards of various nonprofit and advocacy organizations. His scholarly work, A Comparative and Policy Analysis of Cannabis Prohibition with Recommendations for Florida's Medical Marijuana System, was lauded by fellow academics as the most in-depth research on the subject ever conducted by a student from the University of South Florida's School of Public Affairs.
Christopher's professional experience working as a Legislative Analyst in the Florida Legislature, for several Social Justice Organizations, and a major Fortune 500 Company in the Pharmaceutical Industry give him a wealth of knowledge that he applies everyday. His post-graduate work as a Professor teaching educational seminars combined with his professional and his academic experience make him one of the top industry professionals. Chris currently serves as Executive Director for the Suncoast Chapter of the National Organization for the Reform of Marijuana Laws in the state of Florida.
Webinars Featuring Brian David
Read more about Brian David
Brian has been a member of Surterra, now Parallel, since Mid 2018. His educational background is nursing at Florida State University where he also served as a Midshipmen in the United States Navy. Before joining Parallel, Brian's experience and skills led him to open and operate various restaurants and bars throughout the Tampa Bay Area. As a member of Parallel, he has held many titles that highlighted his career.
In four short months of taking over Winter Haven as the Store Manager, he hired and trained a brand-new staff while simultaneously bringing up a top-performing store. The Winter Haven location is now consistently within the top five stores in the organization. He has collaborated with other departments such as logistics, education, and retail to create different projects within the community and work environment.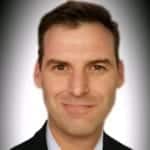 Webinars Featuring Turner Davis, RPh
Read more about Turner Davis, RPh
Turner has over 20 years of experience operating, marketing, and eventually owning medical businesses. In 1998 Turner formed and took on a position as president of Vital Care of North Florida, also known as Total Care, Inc., a retail pharmacy specializing in long-term care and infusion pharmacy. It was sold to National in 2010.
Total Care Medical opened as a medical supply provider and compounding pharmacy in 2001, and Turner served as COO/Pharmacy Sales Manager. The company expanded with locations in 20 states, and changed business focus several times to stay innovative with evolving industry trends. Turner was focused on sales training and product development from 2012-2016 and managed over 100 sales reps at market peak.
He has formed professional relationships in the Florida Medical Marijuana industry over the last 3 years and used his management experience to move Medical Marijuana Treatment Clinics of Florida, as well as the industry, forward into the modern day.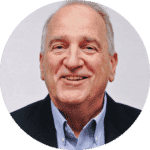 Dr. Joseph Dorn, MD, DMD, MBA
Webinars Featuring Dr. Joseph Dorn
Read more about Dr. Joseph Dorn
Dr. Joseph Dorn is one of the founders of Medical Marijuana Treatment Clinics of Florida, and earned his Doctorate from the Medical University of South Carolina in Charleston. He has over thirty years of practice in general medicine to date. Dr. Dorn specialized for fifteen years as a family practice doctor and spent the next twelve as a hospice physician, and so has experience in treating a wide variety of patient symptoms and conditions, including chronic diseases. Before working to establish Medical Marijuana Treatment Clinics of Florida, Dr. Dorn served as the medical director of one of Florida's few licensed dispensaries, giving him first-hand knowledge of patient needs.
Webinars Featuring Alex Ford
Read more about Alex Ford
Alex is from central Florida and has lived here his whole life and has always enjoyed being outdoors and exploring the natural beauty Florida has to offer both above and below the surface. In spite of the climate, he developed a love for ice hockey at a young age and still plays to this day. He also played for the University of South Florida where he attended college, majoring in psychology.
Alex began working for Trulieve in October 2017 and has been a community educator for 2+ years. He has a deep passion for spreading awareness and educating the communities of central Florida to the medicinal benefits and potential of Medical Cannabis after losing 2 close friends to cancer and opioid addiction. He loves where he lives, what he does, and the communities he serves, and is excited to be a part of the MMAW series.
Webinars Featuring Zachary Franckhauser
Read more about Zachary Franckhauser
Zachary Franckhauser was born and raised in Tallahassee, the same city where he began with Trulieve at their very first dispensary in 2016. He is a Physician and Community Educator, providing in-depth information about Trulieve products, the benefits of medical marijuana, and ways to obtain a Florida medical marijuana card.
Zach uses medical cannabis daily to improve focus, manage stress, and allow a quicker recovery time after working out. It is his goal to work with major hospitals, clinics, and organizations to destigmatize cannabis to the point where it is used as a primary treatment option. In his role Zachary has onboarded 150+ physicians, which has helped around 15k+ patients in the North Florida region obtain their medical marijuana card and part ways with harmful OTC medications.
When Zach has spare time he enjoys playing golf, being surrounded by friends and family, and long play dates on the beach with his dachshund, Jackson.
Webinars Featuring Jenni Fried
Read more about Jenni Fried
 Jenni Fried made her way into the medical cannabis industry following her mother's unexpected diagnosis of cancer, previously working as a speech-language pathologist in the school system. She now spends most of her days providing education to physicians, patients, and members of the community on the medicinal properties and healing benefits of cannabis.
In addition to being a proponent and advocate of this plant, she is an avid Disney lover, loves to follow the Dave Matthews Band, and is passionate about fitness and overall health and wellness. Jenni loves engaging with the community and spreading education and information about alternative medicinal treatments.
Webinars Featuring Scott Gerhardt
Read more about Scott Gerhardt
Scott Gerhardt is a co-founder and owner of Cannidex Brands, LLC ("Cannidex"). Cannidex is a CBD Topical available online and in select retail locations throughout the United States. In 2018, Scott launched CDX+, a THC version of Cannidex. CDX+ was subsequently licensed to Alternative Solutions LLC in Washington D.C. (2019) and Pharmicated LLC in Oklahoma (2020). Scott has been a Key Badge holder with the Colorado Marijuana Enforcement Division since 2017. ​
Prior to co-founding Cannidex, Scott founded Migraderm, a company focused on developing and distributing transdermal therapeutic creams for individuals suffering from migraine headaches. ​
Prior to founding Migraderm, Scott spent over 12 years in Life Sciences engaging in challenging business and operations roles with some of the top names in the industry including Schering Plough, Takeda Pharmaceuticals, and Smith & Nephew. Prior to Scott's engagements within the Life Sciences industry, Scott worked as a securities trader for Chase Bank in Manhattan. Scott also worked as an Associate in the expert network industry at the Coleman Research Group. ​
Scott earned an MBA with a focus in Finance from San Diego State University, a BA from Bucknell University, and he served in the United States Marine Corps Reserves.​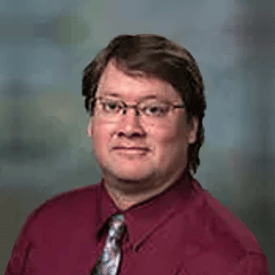 Gregory Holt, PhD RRT FAASM
Webinars Featuring Gregory Holt
Sleep, Insomnia, & Medical Marijuana / January 12, 2022
Read more about Gregory Holt
Dr. Gregory Holt is the Director of Operations and Polysomnography for Respiratory Quality Services (RQS) in Houston, TX. Dr. Holt has been trained as a respiratory therapist at LSU Medical Center in Shreveport, LA. He's worked in the acute care setting on code teams, ventilator management, labor & delivery, and hyperbaric medicine. He has administrative experience as the Asst. Director of Respiratory Care at E.A. Conway Memorial Hospital, Monroe, LA., Director of Pulmonary Diagnostic Testing at Temple University Hospital, Philadelphia, PA., and Program Director of Respiratory Care, Florida A&M University.
He completed his education at the University of Florida's College of Medicine, earning a Doctorate in Physiology in 1992 while studying Respiratory Muscle Afferent Signal Processing. He has been involved in clinical sleep medicine for 25 years prior to his arrival at RQS. Dr. Holt participated in the initiation of the Sleep Diagnostic Laboratory at Temple University Hospital in 1992. He was Board Certified as a Clinical Sleep Specialist by the American Board of Sleep Medicine in 2005 and since has helped thousands of patients with sleep/wake disorders. Dr. Holt has been the Medical Director of sleep clinics in Florida, he's held joint appointments with UT Medicine, Pulmonary Medicine at Temple University Hospital, Pulmonary Medicine at the Audie Murphy Memorial VA Hospital and the Sleep Therapy & Research Institute in San Antonio. Dr. Holt continues his interests in clinical patient care and remains active as a Respiratory Therapist at the South Texas ALS Clinic and the Houston Methodist ALS Clinic. He has been involved with Veteran's Health while working as a Certified Hyperbaric Technologist and diving with patients suffering from traumatic brain injury.
His research interests are in the control of breathing, diagnostic testing in the ALS population and sleep medicine. Dr. Holt has published a number of peer-reviewed articles and several book chapters in the field. His most recent publication is a book chapter on the Principles of Mechanical Ventilation (Shelledy & Peters, eds., 2019).
Currently, Dr. Holt serves as a member of the HME-RT Council, American Association for Homecare, an item writer for the National Board of Respiratory Care, and President of the Texas Society of Sleep Professionals. He continues to work with the ALS Association, and local support and community groups while enjoying participating in ALS sponsored events. He is an avid motorcycle enthusiast, enjoys sailing, diving, hunting & fishing. Dr Holt is married and has 5 children which he jokes about, pointing to his interest as a long-distance motorcyclist.
Webinars Featuring Kim Hawkes
Read more about Kim Hawkes
Kim has been a member of the Surterra Wellness Team since early 2017, running the gauntlet from community relations and marketing, to government and policy-related communications, and now specifically, physician community relations for our corporate entity, Parallel.
Before joining Surterra Wellness, now Parallel, Kim served as the External Affairs Coordinator for the Office of Medical Marijuana Use in the Florida Department of Health, conducting all external relations and educating constituents on the regulatory structure of medical cannabis in Florida. Immediately preceding that role, Kim served in the Executive Office of former Governor Rick Scott in various executive capacities. Having worked on statewide political campaigns in multiple communications-related roles, Kim has a strong background in advocacy, communications & relationship management.
Kim earned her Bachelors Degree in International Affairs and Political Science from Florida State University. She is a proud military brat residing in Tallahassee with her husband and two young daughters.
Webinars Featuring Randy Jelks
Read more about Randy Jelks
Randy Jelks Jr. is a native of Fort Myers FL who educates his community on the benefits and effects of medical cannabis. He has been with Trulieve for over four years and loves what he does in his role as a Community Educator within the company. Randy was drawn into the world of medical cannabis due to beingafter finding relief as a patient with this extraordinary plant, and was on a mission to share the joy or relief with others. He has been a part of many different events within his area, one being the "Wellness Day in the Park" as his 2021 initiative in Bonita Springs as well as being a part of Crohn's charity food bank handing out food to the community of Naples and Lee County. Randy is Leafly-certified as well as a recipient of the community service award of the year for the city of Fort Myers. He is very passionate about his role within the company and understands education is key within this program and in the community.
Webinars Featuring Shari Kaplan, LCSW
Read more about Shari Kaplan, LCSW
Since 1991, Kaplan has been working with children, adolescents, individuals, couples and families. Her career began in Manhattan with children and families who have HIV/AIDS, as well as children, adolescents, and individuals with cancer, neurodevelopmental disorders such as autism, Down syndrome, cerebral palsy, schizophrenia and neurodegenerative disorders (Parkinson's, Alzheimer's, etc). Issues of death and dying, physical and sexual abuse, daily life skills, support groups and substance abuse were among the areas treated. Kaplan has created and conducted trainings for clinicians on the Strengths/Perspective, Resiliency Enhancement model. She is published on this modality of treatment in both books and journals.
As the co-founder of Corporate Wellness Consultants she developed and presented trainings for corporations and organizations in the areas of team building, conflict resolution, stress management and gender issues in the workplace. Additionally, Kaplan organized and developed an early intervention program for Incarnation Children's Center, a group residence in NYC, for children who have HIV/AIDS. As the founder of Cannectd WellnessTM , Kaplan successfully treats people using the 'Whole Life Plan (WLP),' her signature integrative approach to well-being. Cannabis oils have proven to be the perfect complementary medicine that supports individuals in their journey of optimal health.
In 2011, Kaplan was honored to be recognized by Congressman Alcee L. Hastings for her extraordinary efforts in abuse treatment for adults and children. 'She has worked tirelessly through her 'Can't Tell Foundation,' to give hope to victims of domestic and sexual abuse and children who are plagued by bullying.'
Webinars Featuring Danielle Lewis
Read more about Danielle Lewis
My name is Danielle Lewis and I have been working with Harvest since we opened our Longwood location in March of 2019. My absolute favorite thing about this job is learning everything I can about cannabis and how it is improving lives in so many different ways, for so many different people. I am excited about the opportunity to meet and speak with you all!
Webinars Featuring Joshua Littrell
Read more about Joshua Littrell
The mission of Veterans For Cannabis is to reduce deaths associated with accidental overdose of narcotic pain medication and reducing the suffering associated with PTSD, which directly contributes to over 50 Veteran lives lost a day. To achieve that mission, Veterans For Cannabis has a vision of being accountable for the product and services we provide through 3 core values: Integrity first, Service before self, and Excellence in all we do.
Founder Joshua Littrell spent six years on active duty with the US Air Force, and is a combat veteran and bioenvironmental engineer.
Read more about Marc Matoza
Marc Matoza is a medical cannabis enthusiast and research professional who was instrumental in founding Marijuana Aware education events. He's been speaking at these seminars and webinars since the very first in June 2016 and is key in coordinating sponsors and speakers for each series.
Read about Medical Marijuana Awareness Webinars
Webinars Featuring Nick Maginsky
Read more about Nick Maginsky
Nick Maginsky is a Flagler College Graduate and certified by the Trichome Institute as a Level 1 Interpener. While he is fairly new to the Florida Medical Marijuana industry, Nick is a longtime enthusiast and supporter of cannabis as a medical product. He is grateful to be a part of MÜV's team working with patients here in Florida, offering paths to a positive cannabis journey.
Webinars Featuring Tatiana Millan
Read more about Tatiana Millan
Originally from Colombia, Tatiana Millan grew up in the multicultural city of Miami. She is part of Trulieve's Community Education Team managing the South Florida for almost a year. Tatiana had been medicating for years before entering the industry, and knowing the benefits of the plant, after hours of research, countless conversations and firsthand experience, Tatiana wanted to transition from the Design & Beauty industry to cannabis, as she says it aligns with her own personal values. Starting with in the company in retail department, Tatiana got to experience real life testimonials on which that experience still helps her today to understand the needs of the patients and ultimately share that knowledge with the community and physicians.
Webinars Featuring Jeff Miller
Read more about Jeff Miller
Jeff Miller is the Central Florida Sales Manager for MÜV. He began his professional career in pharmaceuticals, specifically antidepressants, and worked closely with practitioners, physicians, and pain management physicians.
While a believer in modern medicine, Jeff learned through personal experience that cannabis could benefit the patients that were being prescribed the SSRIs he brought to physicians. In 2014, he committed to the form of alternative medicine by joining the cannabis industry. He was an integral member of San Felasco Nurseries, the winner of the 6th medical cannabis license in the state of Florida.
Jeff's career came full-circle when he recognized the need for not just patient educators, but physician and clinic educators. He leveraged his existing physician relationships to better support all members of Florida's medical marijuana community.
He brought his experience in the medical marijuana space and pharmaceutical companies to MÜV in January of 2021. Jeff's passion lies in educating patients on the benefits of medical cannabis as alternative medicine and provide caring support to recommending physicians and their clinics. Jeff received his Bachelor of Business Administration from Shorter University.
Webinars Featuring Chelsea-Elizabeth Millsaps
Read more about Chelsea-Elizabeth Millsaps
Chelsea-Elizabeth Millsaps is a Regional Sales Manager for MÜV™ by AltMed. She oversees physician education, community education, sales, and special events in SW Florida.
Chelsea's background includes a career in the Pharmaceutical and Biotech industries with a focus on business growth and both national and international development. Her focus in the pharmaceutical industry was targeting and educating specialty providers who would benefit from having a pharmacy in their offices. After identification, education, and contact execution her team would deploy and begin opening turn-key, provider-owned specialty pharmacies onsite for these specialty doctors. The depth of knowledge required her to know and understand the pharmaceuticals that best treated patients across many specialties including; Gastroenterology, Rheumatology, Dermatology, Oncology, and Urology. Her focus in Biotech was Interventional Cardiology and Vascular Specialties as well as Clinical Trials and Stem Cell Research.
Chelsea spends her free time consulting private practice owners and providers in Aesthetics and Natural Medicine. She received her degrees from The University of TN Knoxville and Covenant University.
Webinars Featuring Sarah Mitchell
Read more about Sarah Mitchell
Sarah Mitchell is a Trulieve Community Educator who works hand-in-hand with physicians, patients, and partners in Gainesville, Tallahassee, and the Panhandle providing in-depth knowledge of Trulieve, their products, and appropriate dosing recommendations for their patients. Prior to joining Trulieve, Sarah earned her degrees from the University of Colorado Denver, had the opportunity to work for several professional sports organizations, and was a Certified Personal Trainer focusing solely on Medical Marijuana patients and their conditions.
Webinars Featuring Don Moxley
Read more about Don Moxley
"Understanding and directing individual changes that alleviate suffering and contribute to the betterment of well people."
This is how Don Moxley describes what he does as an exercise physiologist and sport scientist. He operates with a mission rather than being confined by definition, and feels that it has brought him to interesting places he would otherwise have never had the opportunity to explore.
In May 2020 Don began working as Director of Applied Science and Brand Development at Longevity Labs, a nutritional supplement company founded in Austria. Their flagship product is SpermidineLife, a daily nutritional supplement that has been shown to trigger autophagy, a key element of longevity.
Don has 30+ years of experience in classroom and industry leadership which honed his ability to communicate complex concepts simply, allowing for a better understanding by students, changed behaviors in athletes, and progress in brand and customer development. The cornerstone of Don's practice is using technology to give athletes and exercisers in cardiovascular and resilience training programs the ability to track their daily performance.
Don Moxley also serves as Science Advisor to Mendi, a cannabis products company founded in Portland Oregon by Rachel Rapinoe, Kendra Freeman, and Brett Swagger. Mendi's mission is to "improve athletes' lives using nature's best recovery tools." Mendi does this by sticking to core values of being revolutionary, healthy, and inclusive.
Webinars Featuring Kate Palazzolo
Read more about Kate Palazzolo
Kate Palazzolo holds her Bachelor's Degree in Biology and a Master's Degree in Education. She believes strongly in the healing benefits of cannabis and its use as an alternative to Western medicine. Her mission is to bring awareness and education about alternative forms of medicine to physicians and their patients.
Webinars Featuring Jenifer Perdomo
Read more about Jenifer Perdomo
Jenifer Perdomo is Trulieve's Miami Dade and Monroe County Community Educator, as well as a cancer thriver, a medical marijuana patient and advocate, and mother to 3 adult children.
In her role at Trulieve, Jenifer is responsible for hands-on education regarding Trulieve's Medical Cannabis products as well as ensuring that physicians have the most up-to-date information to provide the best patient experience possible.
After experiencing life-threatening stage 3 cervical cancer, Jenifer was prescribed a long list of medications for pain amongst other symptoms-- medications that none of her doctors could agree on as being the best protocol for treatment. That all changed when medical marijuana became an option for Florida residents, and Jenifer was able to ditch the pills and find the mental and physical relief that she hadn't felt since prior to her cancer diagnosis. She knew it was time to leave the corporate healthcare world and help others navigate this new option to taking charge of their health.
Webinars Featuring Levitt Perez
Read more about Levitt Perez
Levitt Perez was born in Orlando, Florida and grew up right here in the Sunshine State. He started his career in the US Navy soon after graduating high school, where he worked in aviation on the USS Abraham Lincoln, a nuclear aircraft carrier. He was deployed for Operation Enduring Freedom and The Global War On Terror.
After separating from the Navy, Levitt volunteered with the Virginia Hemp Coalition. While deployed, he sustained injuries which were treated first with traditional pharmaceuticals, and was later able to treat them with medical cannabis. After experiencing a long and difficult health journey firsthand, Levitt committed to help others transition to care with medical cannabis, as well as worked with Mission Zero to help raise awareness of veteran suicide. It was through this work that he was first connected with Trulieve. He was impressed by their commitment to patients, and is proud to now be part of Trulieve's Community Education Team.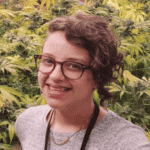 Webinars Featuring Alyssa Quintana
Read more about Alyssa Quintana
Alyssa Quintana works collaboratively with doctors and nurses of MMTC to provide quality cannabis education to patients and staff. Throughout her career and her extensive research, she has discovered the proven benefits of medical cannabis that had the power to genuinely help many people! Since then, she has become a resource for them –a Medical Cannabis Social Worker, if you will– and is dedicated to providing quality cannabis care.
Alyssa created CannaChats, a series of interactive educational events held within medical marijuana clinics for patients to learn about and discuss various aspects of medical cannabis. Her academic journey began with a focus on mental health and a passion for holistic healing, incorporating our whole selves: mind, body, and spirit in order to wholly treat symptoms. She obtained her Bachelor of Arts Degree in Psychology and Sociology and recently received her Masters in Social Work at Wichita State University.
Webinars Featuring Dr. Bruce Rubinowicz
Read more about Dr. Bruce Rubinowicz
Dr. Bruce Rubinowicz received his medical degree from Chicago College of Osteopathic Medicine and completed his neurology residency at the University of Texas and a sleep medicine fellowship at Presbyterian Hospital of Dallas. Dr. Rubinowicz had a private practice in the Nashville area for 18 years before moving to South Florida and has well over 20 years of experience. His care philosophy is to be a patient advocate, providing full service and care to avoid unnecessary or costly referrals and outside testing.
"I have had the unique experience of being both a patient and a provider. My experience as a patient [undergoing evaluation and treatment of cancer] exposed me to the deficiencies in the health care system. As a provider, I have seen too many times when patients have undergone unnecessary tests and treatment. Even family and friends have been subjected to tests and treatment that was unnecessary and did nothing to improve their care. I have had the unique pleasure and opportunity to help many people and wanted to find a way to help more people. We have a health care system where patients are undergoing more tests, surgery, and therapies [at additional cost] without improved outcomes."
Webinars Featuring Noah Shaw
Read more about Noah Shaw
Noah Shaw is the Sales Manager of Northeast Florida for MÜV™ by AltMed Florida. Noah joined the company in spring of 2020. MÜV Products have received national recognition and are currently in the Florida, Arizona and Ohio medical cannabis markets.
He began his career as a financial advisor at Merrill Lynch in Jacksonville, but soon pivoted to the cannabis space in California. There, Noah learned the science of the plant, compliance in the cannabis industry and seed-to-sale growing. He assisted in pushing the approval of state applications for dispensary operations and helped execute mergers and acquisitions of brands.
Noah was drawn to the cannabis industry when his wife was diagnosed with non-Hodgkin's lymphoma in 2014. She was pregnant with their first child and had to undergo chemotherapy, radiation and stem cell transplants. Throughout her treatments, he met other patients diagnosed with cancer who successfully used medical cannabis to curb the negative impacts of the traditional, yet aggressive therapies. Their successes are what inspired Noah to leave the investment world for the medical cannabis space and to eventually join what he believes to be the best medical cannabis company in Florida.
Noah studied at the University of Auburn in his home state of Alabama. His wife is now cancer-free, and their son is four years old.
Webinars Featuring Arnetra Shettleworth
Read more about Arnetra Shettleworth
Born and raised in Miami, FL. A graduate of the University of Florida with an MBA from Nova Southeastern University. I've had an extensive career in highly competitive, service-intensive environments where success greatly depends on inspiring and engaging highly diverse teams. I've developed an innate ability to attract high performing individuals that will completely fulfill and exceed expectations.
Webinars Featuring Donna Shields, MS, RDN
Read more about Donna Shields, MS, RDN
Donna Shields is co-founder of the Holistic Cannabis Academy, an online training program for anyone interested in building a career in cannabis care and coaching. As a registered dietitian nutritionist, Donna began her career in the US Army Medical Corps, acted as spokesperson for Fortune 100 food brands, and managed global health communications for The Coca-Cola Company. She's been a freelance food and nutrition writer, full-time faculty at the Culinary Institute of America, and authored several cookbooks including contributions to The Cannabis Kitchen Cookbook. Donna's consulting business includes working with CBD brands, cannabis retreats in Colorado, and business coaching to help professionals in the US and UK launch their cannabis careers. Her new blog on cannabis careers can be found here.
Webinars Featuring Cheri Sicard
Cooking with Marijuana ft. Cheri Sicard / February 16, 2022
Read more about Cheri Sicard
Cheri Sicard was a published, professional writer and food editor when she first got interested in cannabis. At the same time she had just sold her award winning food and travel websites to SheKnows Media and found herself between businesses. That fortuitous timing allowed her the luxury of immersing herself in the topic of marijuana and edibles.
Fast forward 20 years and cannabis became Cheri's livelihood. Her website CannabisCheri.com has become a hub of credible cannabis information and recipes, and she has written three books about the subject, so far.
Mary Jane: The Complete Marijuana Handbook for Women, released in 2015, is a great general guide to marijuana and the cannabis lifestyle that has helped scores of women come out of the cannabis closet.
Her 2012 Cannabis Gourmet Cookbook (Z-Dog Media) and 2018's The Easy Cannabis Cookbook, which was released to both public and critical acclaim, have made Cheri one of the world's most popular marijuana food writers.
Cheri has also turned thousands of home consumers into competent cannabis cooks and topicals makers via her comprehensive online courses at Cannademy.com.
Cheri's cannabis articles and recipes can be found in High Times, Kitchen Toke, Civilized, Cannabis Now, Culture, Herb, and many more.
Webinars Featuring Zack Swan
Read more about Zack Swan
Zack Swan is the Sales and Marketing Director of AltMed Florida. He joined from AltMed Arizona, bringing a year of experience in a mature medical marijuana market to the Florida operation. He is the lead educator of the MÜV Products line for physicians and the community in the state. Mr. Swan brings experience from two startups in the food and tech industries and nearly three years in the Cannabis industry. He studied International Studies at Boston University and is currently pursuing his MBA at Villanova University.
Webinars Featuring Jacody Swor
Multiple Sclerosis & Medical Marijuana / June 23, 2021
Read more about Jacody Swor
Jacody Swor is a Trulieve Community Educator covering S. Pinellas, Manatee, Sarasota, Highlands, Glades, and Hardee counties. He graduated from the University of South Florida with a Bachelor of Science in marketing and management in 2010. He has experience growing cannabis on a large scale in the mountains of California from 2011-2015 and has been a staunch advocate for legalization.
Jacody started with Trulieve as a entry level Patient Consultant on the front lines of the showroom floor and in the three years he's been with Trulieve he has worked in nearly every customer-facing retail position. Routinely, he is educating clinics and their staff of the benefits of cannabis as a medicine, as his main objective is helping out fellow patients and educating the community on all things cannabis.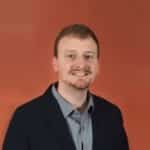 Webinars Featuring Cameron Vance, PharmD
Read more about Cameron Vance, PharmD
Cameron Vance is an experienced leader in pharmacy operations management, practice development, team management, performance metrics, accreditation, training, planning, and physician marketing and education. His doctorate in pharmacy is from West Virginia University, and he is a professional member of the American Pharmacists Association and The American Academy of Anti-Aging Medicine.
Cameron is a multifaceted pharmacist with diverse experiences in the fields of community, compounding, veteran, psychiatric, and hospital pharmacy. His special interests are in medicinal cannabis, pain management, neurology, and endocrinology.
Webinars Featuring Dr. Michelle Weiner
Read more about Dr. Michelle Weiner
Dr. Michelle Weiner is double board certified in Interventional Pain Management and Physical Medicine and Rehabilitation at Spine and Wellness Centers of America. She completed her residency and fellowship training at the University of Miami. She practices personalized medicine focusing on the root cause and offering individualized holistic treatment options.
Dr. Weiner empowers her patients to heal all aspects of their lives through activation of the Mind, Body, and Spirit. Her philosophy is to promote lifestyle changes through nutrition, movement, natural supplementation such as botanicals like CBD and Cannabis. Dr. Weiner uses a goal oriented approach to optimize wellbeing. She is chair on the Florida's Medical Cannabis Advisory Committee.
This unique approach of personalized medicine improves quality of life and decreases pharmaceuticals while treating conditions such as pain, inflammation, anxiety, insomnia and other neurodegenerative diseases.
She is faculty at Florida International University (FIU) where she conducts her research on using Cannabis as a substitute for opioids in chronic pain patients. She is also faculty and a Preceptor at Nova Southeastern University college of medicine in which she educates the medical students through shadowing opportunities in her office. Dr. Weiner is faculty at Florida Gulf Coast University.
Webinars Featuring Cassidy Welch
Read more about Cassidy Welch
Cassidy Welch is a cannabis advocate and registered clinical social work intern. Upon entering a role with Trulieve in January 2019, Cassidy worked part time as a Patient Consultant at the Deerfield Beach dispensary throughout her graduate studies. She's worked in the past with both adolescents and geriatrics as a social worker, cannabis consultant, and in August 2020 became a Community Educator for Trulieve. Cassidy believes cannabis can help ease a variety of ailments, including mood disorders and physical pain for patients of any age.