Medical Marijuana Awareness Webinars
Medical Marijuana Education Events - now online

Marc Matoza
Host
President, Marijuana Med Today
Marc is a technology and business development manager with expertise in technology, database, cybersecurity, and online/web/mobile computing. As an inventor, computer scientist, and entrepreneur, he has developed innovative tech products including a leading relational database, multiple digital multilingual dictionaries, a digital bilingual reference/grammar-checking word processing add-on, golf [sports] swing video capture & analysis solutions, and certified safe anti-microbial environments.
Marc's multinational background includes technology and corporate management experience with Hewlett Packard, Netscape Communications, Ashton-Tate, AlphaGraphics SA, MarcTech SA/LLC, and Swing Solutions. This includes managing operations in Europe, Latin America, Canada, and the USA. He has a Computer Science Degree from California Polytechnic State University.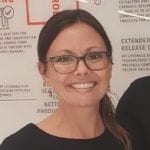 Chrissy Beresford
Guest Speaker on Arthritis
MÜV Regional Sales Manager, Altmed Florida

Chrissy Beresford made her way into the medical cannabis industry following the unexpected death of a loved one, and now spends most her days providing education to physicians, patients, and members of the community on the medicinal properties and healing benefits of cannabis. Chrissy is making it one of her life's missions to bring awareness and understanding around alternative forms of medicine and therapy, and in addition to her extensive work in medical cannabis education has become a 200 hr accredited yoga teacher via the Yoga Alliance.
The June 4th webinar on Arthritis & Medical Marijuana will be held from MÜV's Lady Lake dispensary at 929 US-441 Highway. Learn more about MÜV at muvfl.com or call 833-880-5420.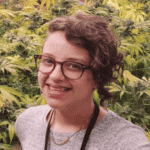 Alyssa Quintana
Cannachats Creator
Representative, Medical Marijuana Clinics of Florida
Alyssa Quintana works collaboratively with doctors and nurses of MMTCFL to provide quality cannabis education to patients and staff. Throughout her career and her extensive research, she has discovered the proven benefits of medical cannabis that had the power to genuinely help many people! Since then, she has become a resource for them –a Medical Cannabis Social Worker, if you will– and is dedicated to providing quality cannabis care.
Alyssa created CannaChats, a series of interactive educational events held within medical marijuana clinics for patients to learn about and discuss various aspects of medical cannabis. Her academic journey began with a focus on mental health and a passion for holistic healing, incorporating our whole selves: mind, body, and spirit in order to wholly treat symptoms. She obtained her Bachelor of Arts Degree in Psychology and Sociology and recently received her Masters in Social Work at Wichita State University.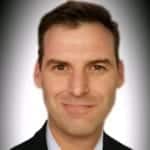 Turner Davis, RPh
Pharmacist, Medical Marijuana Specialist
Chief Marketing Officer, Medical Marijuana Clinics of Florida
Turner has over 20 years of experience operating, marketing, and eventually owning medical businesses. In 1998 Turner formed and took on a position as president of Vital Care of North Florida, also known as Total Care, Inc., a retail pharmacy specializing in long-term care and infusion pharmacy. It was sold to National in 2010.
Total Care Medical opened as a medical supply provider and compounding pharmacy in 2001, and Turner served as COO/Pharmacy Sales Manager. The company expanded with locations in 20 states, and changed business focus several times to stay innovative with evolving industry trends. Turner was focused on sales training and product development from 2012-2016 and managed over 100 sales reps at market peak.
He has formed professional relationships in the Florida Medical Marijuana industry over the last 3 years and used his management experience to move Medical Marijuana Treatment Clinics of Florida, as well as the industry, forward into the modern day.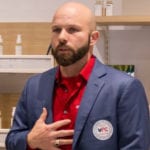 Joshua Littrell
Guest Speaker on Post-Traumatic Stress
Founder and Managing Director,
Veterans for Cannabis Foundation

The mission of
Veterans For Cannabis
is to reduce deaths associated with accidental overdose of narcotic pain medication and reducing the suffering associated with PTSD, which directly contributes to over 50 Veteran lives lost a day. To achieve that mission, Veterans For Cannabis has a vision of being accountable for the product and services we provide through 3 core values:
Integrity first
Service before self
Excellence in all we do
Founder Joshua Littrell spent six years on active duty with the US Air Force, and is a combat veteran and bioenvironmental engineer.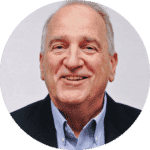 Dr. Joseph Dorn, MD, DMD, MBA
Physician, Medical Marijuana Specialist
Chief Medical Officer, Medical Marijuana Clinics of Florida
Dr. Joseph Dorn is the chief medical officer of the Medical Marijuana Treatment Clinics of Florida, and earned his Doctorate from the Medical University of South Carolina in Charleston. He has over thirty years of practice in general medicine to date. Dr. Dorn specialized for fifteen years as a family practice doctor and spent the next twelve as a hospice physician, and so has experience in treating a wide variety of patient symptoms and conditions, including chronic diseases. Before working to establish Medical Marijuana Treatment Clinics of Florida, Dr. Dorn served as the medical director of one of Florida's few licensed dispensaries, giving him first-hand knowledge of patient needs.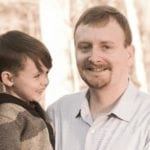 Cameron Vance, PharmD
Pharmacist, Medical Marijuana Specialist
Chief Information Officer, Medical Marijuana Clinics of Florida
Cameron Vance is an experienced leader in pharmacy operations management, practice development, team management, performance metrics, accreditation, training, planning, and physician marketing and education. His doctorate in pharmacy is from West Virginia University, and he is a professional member of the American Pharmacists Association and The American Academy of Anti-Aging Medicine.
Cameron is a multifaceted pharmacist with diverse experiences in the fields of community, compounding, veteran, psychiatric, and hospital pharmacy. His special interests are in medicinal cannabis, pain management, neurology, and endocrinology.