Treating Arthritis with Medical Marijuana
Medical Marijuana Awareness Post-Webinar Resources
The Webinar
Thank you to everyone who attended the May 19th Medical Marijuana Awareness & Wellness webinar on Arthritis and Medical Marijuana!
Watch the video on our YouTube channel! Your questions and comments during the live Q&A help to make a great source of information for the next person seeking treatment.
Speakers featured in this webinar were host Marc Matoza and Cassidy Welch, Community Educator for Trulieve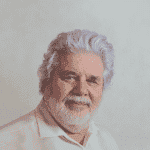 Marc Matoza
Host
President, Marijuana Med Today
Marc is a technology and business development manager with expertise in technology, database, cybersecurity, and online/web/mobile computing. As an inventor, computer scientist, and entrepreneur, he has developed innovative tech products including a leading relational database, multiple digital multilingual dictionaries, a digital bilingual reference/grammar-checking word processing add-on, golf [sports] swing video capture & analysis solutions, and certified safe anti-microbial environments.
Marc's multinational background includes technology and corporate management experience with Hewlett Packard, Netscape Communications, Ashton-Tate, AlphaGraphics SA, MarcTech SA/LLC, and Swing Solutions. This includes managing operations in Europe, Latin America, Canada, and the USA. He has a Computer Science Degree from California Polytechnic State University.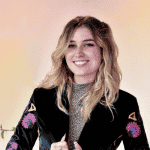 Cassidy Welch
Guest Speaker on Arthritis
Community Educator, Trulieve

Cassidy Welch is a cannabis advocate and registered clinical social work intern. Upon entering a role with Trulieve in January 2019, Cassidy worked part time as a Patient Consultant at the Deerfield Beach dispensary throughout her graduate studies. She's worked in the past with both adolescents and geriatrics as a social worker, cannabis consultant, and in August 2020 became a Community Educator for Trulieve. Cassidy believes cannabis can help ease a variety of ailments, including mood disorders and physical pain for patients of any age.
What is Arthritis?
The joints in our body, which are located between our bones, grant us flexibility and mobility. The joints are cushioned by cartilage which, over time, gets worn away. This is when bones start to rub against one another, leading to the pain and discomfort known as Arthritis.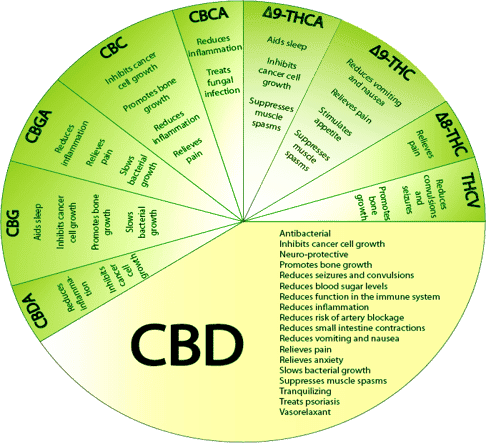 "There are several different types of arthritis. They all cause pain and inflammation in the joints, but each type of arthritis progresses in a different way and has different treatments and causes. Rheumatoid arthritis (RA) is among the most common forms of arthritis. It is estimated to affect as much as 1% of the global population. 
Although rheumatoid arthritis commonly affects the joints, it's impact can be felt throughout the body and is a systemic disease. That means that it can also attack entire body systems, like your eyes, blood vessels, skin, or even your lungs or your heart."
Materials from the Webinar
"Cytokines are signaling proteins that ultimately recruit inflammation to happen. Cytokines will trigger specific immune cells to release inflammation or actually even reduce inflammation, given the right circumstances. […] CBD actually modulates the cytokine production."
Dr. Sanjay Gupta's enterprise reporting on medical marijuana has led to five documentary films, "Weed," which were awarded the Alfred I. duPont-Columbia University Award.
Cannachats Recommended Reading
Arthritis & Medical Marijuana
Cannabis Pharmacy: The practical guide to medical marijuana (2017)
Backes, M. Weil, A. McCue, J.D.
Basics of Medical Marijuana in Florida
CBD: A Patients Guide to Medical Cannabis: Healing without the High. Pg. 103-105. Leinow, L. &. (2017).
The Cannabis Health Index, pgs. 259-264. Uwe Blesching, P. (2015).
Cannabinoid Delivery Systems for Pain and Inflammation Treatment. Molecules (Basel, Switzerland) Bruni, N., Della Pepa, C., Oliaro-Bosso, S., Pessione, E., Gastaldi, D., & Dosio, F. (2018).  23(10), 2478. doi:10.3390/molecules23102478
Get Your Life Back with Medical Marijuana
Get Updates about Other Medical Marijuana Awareness Webinars