Your Guide to Medical Marijuana Dosing
Medical Marijuana Awareness Post-Webinar Resources
The Webinar
Thank you to everyone who attended the July 28th Medical Marijuana Awareness webinar "Your Guide to Medical Marijuana Dosing"
Watch the video on our YouTube Channel! Your questions and comments during the live Q&A help to make a great source of information for the next person seeking treatment.
Speakers featured in this webinar were host Marc Matoza and guest speakers Sarah Mitchell, Community Educator for Trulieve and Turner Davis, RPh Medical Marijuana Specialist, Chief Marketing Officer, Medical Marijuana Treatment Clinics of Florida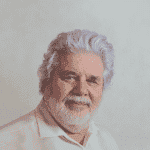 Marc Matoza
Host Speaker
President and Founder, Marijuana Med Today
Marc is a technology and business development manager with expertise in technology, database, cybersecurity, and online/web/mobile computing. As an inventor, computer scientist, and entrepreneur, he has developed innovative tech products including a leading relational database, multiple digital multilingual dictionaries, a digital bilingual reference/grammar-checking word processing add-on, golf [sports] swing video capture & analysis solutions, and certified safe anti-microbial environments.
Marc's multinational background includes technology and corporate management experience with Hewlett Packard, Netscape Communications, Ashton-Tate, AlphaGraphics SA, MarcTech SA/LLC, and Swing Solutions. This includes managing operations in Europe, Latin America, Canada, and the USA. He has a Computer Science Degree from California Polytechnic State University.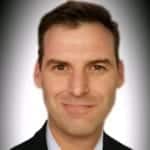 Turner Davis, RPh
Pharmacist, Medical Marijuana Specialist
Chief Marketing Officer, Medical Marijuana Treatment Clinics of Florida
Turner has over 20 years of experience operating, marketing, and eventually owning medical businesses. In 1998 Turner formed and took on a position as president of Vital Care of North Florida, also known as Total Care, Inc., a retail pharmacy specializing in long-term care and infusion pharmacy. It was sold to National in 2010.
Total Care Medical opened as a medical supply provider and compounding pharmacy in 2001, and Turner served as COO/Pharmacy Sales Manager. The company expanded with locations in 20 states, and changed business focus several times to stay innovative with evolving industry trends. Turner was focused on sales training and product development from 2012-2016 and managed over 100 sales reps at market peak.
He has formed professional relationships in the Florida Medical Marijuana industry over the last 3 years and used his management experience to move Medical Marijuana Treatment Clinics of Florida, as well as the industry, forward into the modern day.
Your Guide to Medical Marijuana Dosing / February 3, 2021
Your Guide to Medical Marijuana Dosing / December 9, 2020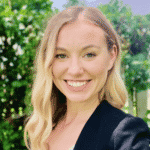 Sarah Mitchell
Guest Speaker
Community Educator, Trulieve
Sarah Mitchell is a Trulieve Community Educator who works hand-in-hand with physicians, patients, and partners in Gainesville, Tallahassee, and the Panhandle providing in-depth knowledge of Trulieve, their products, and appropriate dosing recommendations for their patients. Prior to joining Trulieve, Sarah earned her degrees from the University of Colorado Denver, had the opportunity to work for several professional sports organizations, and was a Certified Personal Trainer focusing solely on Medical Marijuana patients and their conditions.
Your Guide to Medical Marijuana Dosing
Medical Marijuana is used to treat a variety of lifestyle conditions. In Florida, the Office of Medical Marijuana Use outlines the rules and regulations for the State Medical Marijuana program.
The goal is relief with minimal side-effects (intoxication). For medical cannabis, this means that less is typically more. For most cannabis consumers, gradually increasing their dose will at first result in stronger effects; but after a certain point – tolerance(unique to each individual)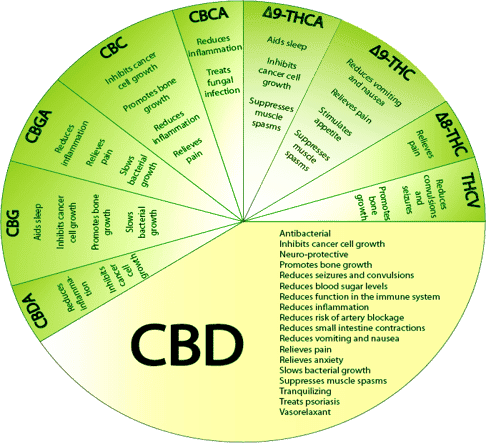 Continued Education and Awareness Resources
Materials from the Webinar
"Cytokines are signaling proteins that ultimately recruit inflammation to happen. Cytokines will trigger specific immune cells to release inflammation or actually even reduce inflammation, given the right circumstances. […] CBD actually modulates the cytokine production."
Dr. Sanjay Gupta's enterprise reporting on medical marijuana has led to five documentary films, "Weed," which were awarded the Alfred I. duPont-Columbia University Award.
Cannachats Recommended Reading
Cannabis Pharmacy: The practical guide to medical marijuana. Pgs 185-187. Backes, M. W. (2017). 
Basics of Medical Marijuana in Florida
Get Your Life Back with Medical Marijuana
Get Updates about Other Medical Marijuana Awareness Webinars