Medical Marijuana Edibles
Medical Marijuana Awareness Post-Webinar Resources
The Webinar
Thank you to everyone who attended the September 8th Medical Marijuana Awareness webinar on Edibles!
Watch the video  on our YouTube Channel! Your questions and comments during the live Q&A helped to make a great source of information for the next person seeking treatment.
Speakers featured in this webinar were host Marc Matoza and Levitt Perez, Community Educator for Trulieve.

Our goal is to cut through the reefer madness propaganda, as well as the marketing hype, and provide you with the straight dope about cannabis and how it can improve your health and your life.
At Trulieve, we strive to bring you the relief you need in a product you can trust. Our plants are hand-grown in a facility with a controlled environment specially designed to reduce unwanted chemicals and pests, keeping the process as natural as possible at every turn
Get 50% Off Your First Order, online or in the store of your choice.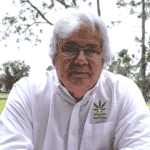 Marc Matoza
Host
President, Marijuana Med Today
Marc is a technology and business development manager with expertise in technology, database, cybersecurity, and online/web/mobile computing. As an inventor, computer scientist, and entrepreneur, he has developed innovative tech products including a leading relational database, multiple digital multilingual dictionaries, a digital bilingual reference/grammar-checking word processing add-on, golf [sports] swing video capture & analysis solutions, and certified safe anti-microbial environments.
Marc's multinational background includes technology and corporate management experience with Hewlett Packard, Netscape Communications, Ashton-Tate, AlphaGraphics SA, MarcTech SA/LLC, and Swing Solutions. This includes managing operations in Europe, Latin America, Canada, and the USA. He has a Computer Science Degree from California Polytechnic State University.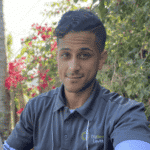 Levitt Perez
Guest Speaker on Edibles
Community Educator, 
Trulieve
Levitt Perez was born right here in the Sunshine State in Orlando Florida. He started his career in the US Navy soon after graduating high school. He worked in aviation on the USS Abraham Lincoln one of the Navy's nuclear aircraft carriers. He was deployed for Operation Enduring Freedom and The Global War On Terror. After separating from the Navy Levitt volunteered with the Virginia Hemp Coalition. While deployed Levitt sustained some injuries which he has replaced traditional pharmaceuticals for with Medical Cannabis. After the long and tough health journey he went through he decided to help others transition as well working with Mission Zero to help raise awareness to Veteran Suicide and through that work was connected with Trulieve. He was impressed by their commitment to patients and is proud to be part of Trulieves Community Education Team.
What are Edibles?
An edible is a product (either home made or produced commercially) that contains cannabis or cannabis extract as an active ingredient.
They are snacks, foods, or beverages which contain many of the beneficial compounds of medical cannabis, including CBD and THC, as well as other active compounds. Consuming edibles are an excellent alternative for patients who cannot ingest via smoke, vapor, etc.
Edible cannabis products come in many forms, including:
● Cookies
● Brownies and other baked goods
● Chocolates
● Hard or chewy candies
● Sodas
● Coffee and teas
● Alcoholic beverages
● Sauces or dressings
● Energy drinks
"The oral delivery method includes anything that can be eaten or otherwise administered via the mouth. While cannabis edibles have risen in popularity (and creativity) in recent years, the oral delivery method encompasses more than edibles alone. 
Today the options within this category are nearly endless—everything from cannabinoid-infused drinks to THC-rich capsules is available. In other words, there's sure to be something that works for everybody. "
Continued Education and Awareness Resources
Materials from the Webinar
"Cytokines are signaling proteins that ultimately recruit inflammation to happen. Cytokines will trigger specific immune cells to release inflammation or actually even reduce inflammation, given the right circumstances. […] CBD actually modulates the cytokine production."
Dr. Sanjay Gupta's enterprise reporting on medical marijuana has led to five documentary films, "Weed," which were awarded the Alfred I. duPont-Columbia University Award.
Cannachats Recommended Reading
Basics of Medical Marijuana in Florida
Recipes and immersion blender with a precise heating unit to easily infuse your herbs into butter, oils, tinctures, and more in
your kitchen!
It's simple to use, intelligent, and mess-free to infuse your oils, butters, honeys, milks and more!
Portable infuser, Decarboxylate, extract, infuse, melt, and bake all in one appliance
Get Your Life Back with Medical Marijuana
Get Updates about Other Medical Marijuana Awareness Webinars