Meet MÜV!
Medical Marijuana Awareness Post-Webinar Resources
The Webinar
Thank you to everyone who attended the November 4th Medical Marijuana Awareness webinar, Meet MÜV!
Watch the video on our YouTube channel! Your questions and comments during the live Q&A helped to make a great source of information for the next person seeking treatment.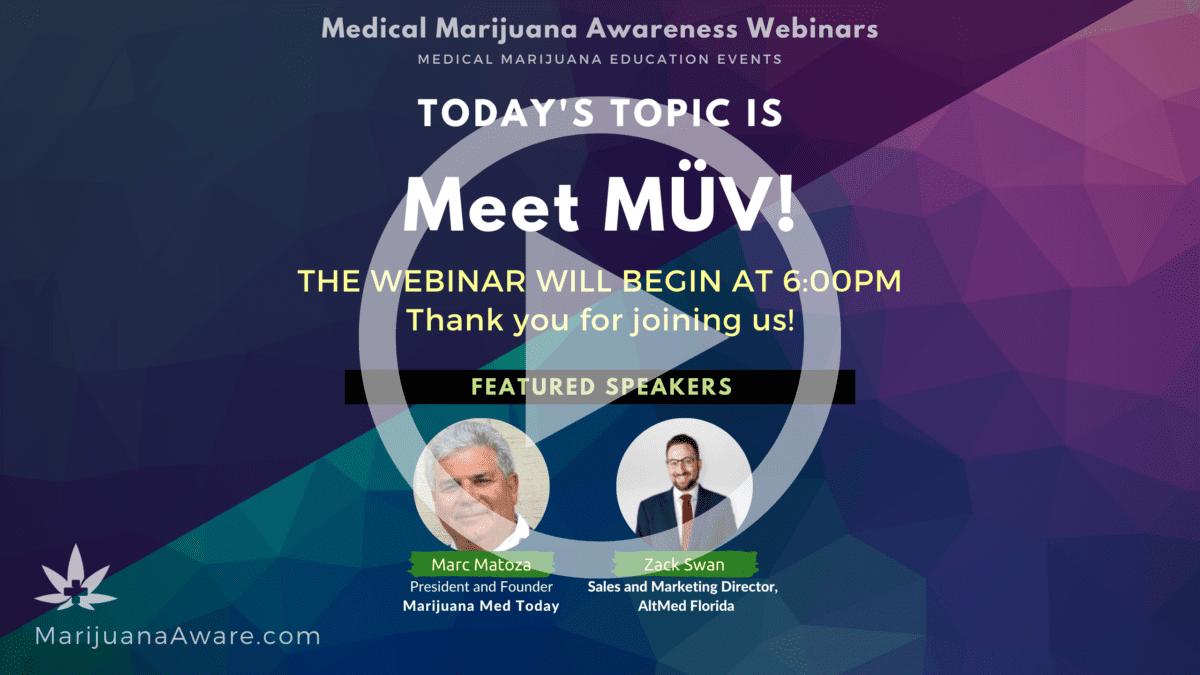 Speakers featured in this webinar were host Marc Matoza, Zack Swan, Sales and Marketing Director for AltMed Florida.
MÜV cannabis products are created with a cornerstone of scientific Research and Development. The AltMed Florida R&D team is led by PHD Scientists passionate about studying the effects of cannabis and progressing our understanding of cannabis as medicine. This team is comprised of experts on the various chemical compounds found in cannabis, including a variety of cannabinoids and terpenes.
MÜV utilizes an award-winning, proprietary cold ethanol extraction method to produce concentrates and oils. These extracts are the primary building blocks of our product line. Finally, all MÜV products face rigorous internal and third-party testing before going to market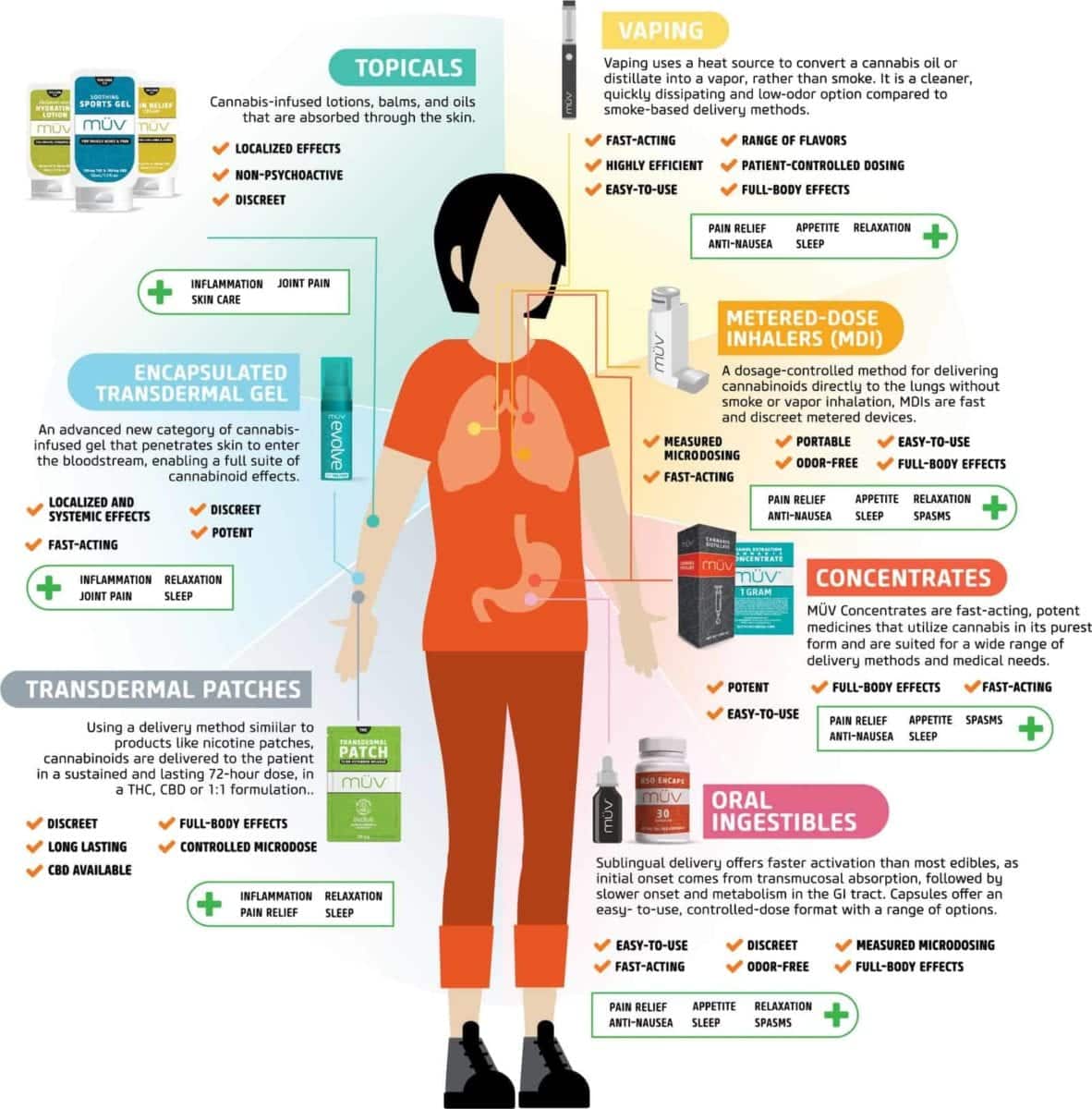 "MÜV Florida provides a variety of delivery methods for medical cannabis products – including several options only available at our dispensaries. Whether it be vaporizers, topicals, or transdermal patches, understanding the benefits of each delivery method is a great starting point in knowing medical cannabis. With this foundation of knowledge, you can make appropriate recommendations for individual patient needs."
Materials from the Webinar
MÜV 

Supplemental Resources
Basics of Medical Marijuana in Florida

With 25+ clinic locations and partner physicians, we provide the absolute highest level of patient care in the state, at your convenience. Call today or visit our website to schedule your risk-free cannabis consultation. If you do not qualify, you will not be charged for the consultation.

MyBotanicaWellness.com is your source for physician-recommended hemp CBD products. Featuring trusted brands including Green Roads, Cannidex, and more, visitors are sure to find options for a large variety of conditions.

Marijuana Med Today is a cannabis education website that uses easy-to-access technology to provide an approachable resource to introduce and educate the public on the diverse benefits of medical marijuana, as well as to equip people with access to credible product resources.
Get Your Life Back with Medical Marijuana