Treating Migraines with Medical Marijuana
Medical Marijuana Awareness Post-Webinar Resources
The Webinar
Thank you to everyone who attended the June 11th Medical Marijuana Awareness webinar on Migraines and Medical Marijuana!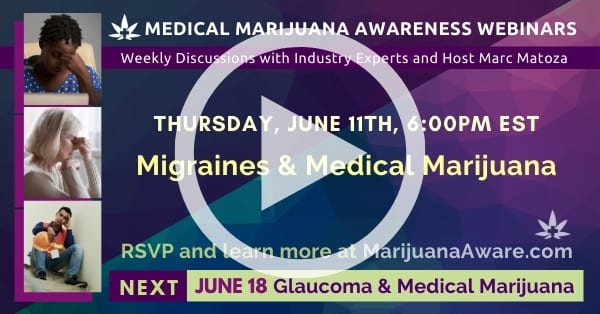 Your questions and comments during the live Q&A help to make a great source of information for the next person seeking treatment.
Speakers featured in this webinar were host Marc Matoza and Holistic Cannabis Academy co-founder Donna Shields.

Marc Matoza
Host
President, Marijuana Med Today
Marc is a technology and business development manager with expertise in technology, database, cybersecurity, and online/web/mobile computing. As an inventor, computer scientist, and entrepreneur, he has developed innovative tech products including a leading relational database, multiple digital multilingual dictionaries, a digital bilingual reference/grammar-checking word processing add-on, golf [sports] swing video capture & analysis solutions, and certified safe anti-microbial environments.
Marc's multinational background includes technology and corporate management experience with Hewlett Packard, Netscape Communications, Ashton-Tate, AlphaGraphics SA, MarcTech SA/LLC, and Swing Solutions. This includes managing operations in Europe, Latin America, Canada, and the USA. He has a Computer Science Degree from California Polytechnic State University.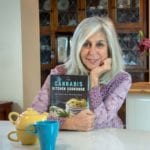 Donna Shields, MS, RDN
Guest Speaker on Migraines
Co-founder, Holistic Cannabis Academy & Cannabis Consultant

Donna Shields is co-founder of the Holistic Cannabis Academy, an online training program for anyone interested in building a career in cannabis care and coaching. As a registered dietitian nutritionist, Donna began her career in the US Army Medical Corps, acted as spokesperson for Fortune 100 food brands, and managed global health communications for The Coca-Cola Company. She's been a freelance food and nutrition writer, full-time faculty at the Culinary Institute of America, and authored several cookbooks including contributions to The Cannabis Kitchen Cookbook. Donna's consulting business includes working with CBD brands, cannabis retreats in Colorado, and business coaching to help professionals in the US and UK launch their cannabis careers. Her new blog on cannabis careers can be found here.
Holistic Cannabis Academy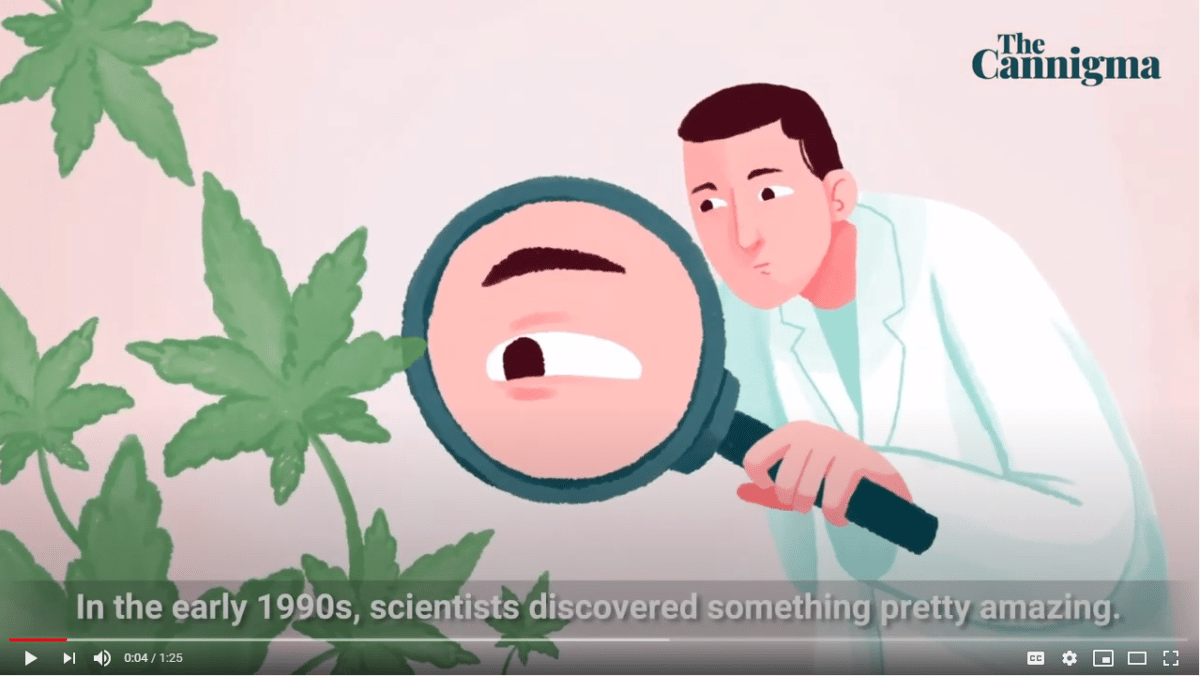 "Despite the long history of cannabis use for migraines, there isn't a lot of research in this area. However, the current findings are overwhelmingly positive and support the theory that endocannabinoid deficiency is the underlying cause of migraines.
One 2016 study by the University of Colorado examined the efficacy of medical marijuana in 121 people with migraines. The treatment was effective in 85.1% of the patients, reducing the number of migraines from an average of 10.4 to 4.6 headaches per month. It was noted that cannabis not only reduced the number of migraines but also aborted (stopped) them if taken when a migraine attack was happening."
Materials from the Webinar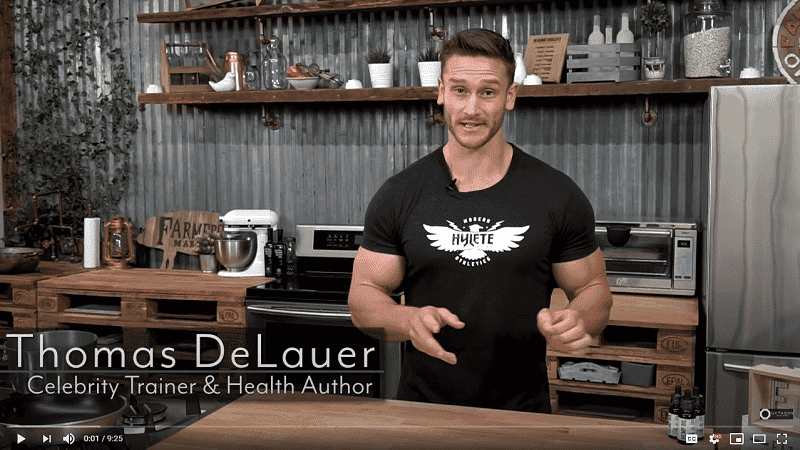 "Cytokines are signaling proteins that ultimately recruit inflammation to happen. Cytokines will trigger specific immune cells to release inflammation or actually even reduce inflammation, given the right circumstances. […] CBD actually modulates the cytokine production."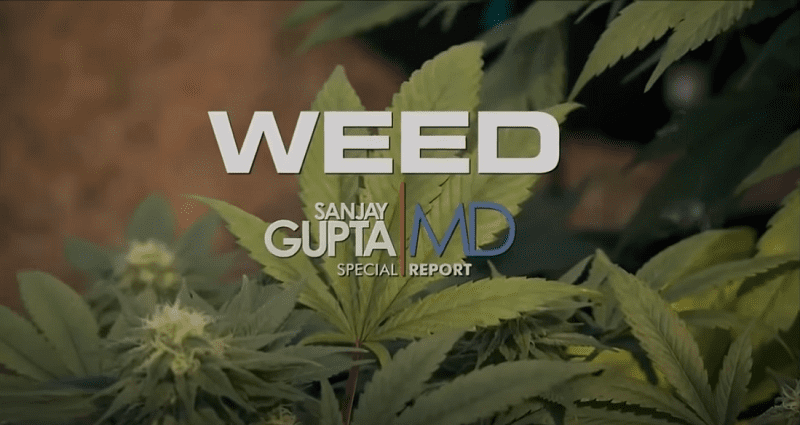 Dr. Sanjay Gupta's enterprise reporting on medical marijuana has led to five documentary films, "Weed," which were awarded the Alfred I. duPont-Columbia University Award.
Cannachats Recommended Reading
Migraines & Medical Marijuana
Cannabis Pharmacy: The practical guide to medical marijuana (2017)
Backes, M. Weil, A. McCue, J.D.
Basics of Medical Marijuana in Florida
CBD A Patients Guide to Medical Cannabis: Healing without the High. Pg. 154-157
Leinow, L. & Birnbaum, J. (2017) 
The Cannabis Health Index, pgs. 259-264. Uwe Blesching, P. (2015).
The Genetic Structure of Marijuana and Hemp
Sawler, J., Stout, J.M., Gardner, K.M., Hudson, D. Vidmar, J., Butler, L., Page, J.E., and Myles, S. (2015). PLOS ONE; DOI:10.1371/journal.pone.0133292
Get Your Life Back with Medical Marijuana
[captainform id="1309555"]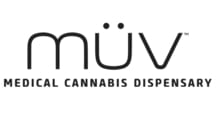 MÜV was created by pioneers in agriculture, cannabis, and pharmaceuticals. Together, our team of industry leaders developed the popular MÜV brand and continues to share their goal of being the leading medical cannabis company in Florida.

At Trulieve, we strive to bring you the relief you need in a product you can trust. Our plants are hand-grown in an environment specially designed to reduce unwanted chemicals and pests, keeping the process as natural as possible at every turn.

Suncoast NORML is a local chapter of the National Organization for the Reform of Marijuana Laws (NORML). We support NORML's mission to repeal the prohibition of marijuana at the local, state and federal level by educating those in our community about marijuana and hemp and their potential medical and industrial use, while promoting the responsible use of marijuana by adults.

With 25+ clinic locations and partner physicians, we provide the absolute highest level of patient care in the state, at your convenience. Call today or visit our website to schedule your risk-free cannabis consultation. If you do not qualify, you will not be charged for the consultation.

MyBotanicaWellness.com is your source for physician-recommended hemp CBD products. Featuring trusted brands including Green Roads, Cannidex, and more, visitors are sure to find options for a large variety of conditions.

Marijuana Med Today is a cannabis education website that uses easy-to-access technology to provide an approachable resource to introduce and educate the public on the diverse benefits of medical marijuana, as well as to equip people with access to credible product resources.