Seniors and Medical Marijuana
Medical Marijuana Awareness Post-Webinar Resources
The Webinar
Thank you to everyone who attended the September 23rd Medical Marijuana Awareness webinar on Seniors and Medical Marijuana!
Watch the video on our YouTube Channel! Your questions and comments during the live Q&A helped to make a great source of information for the next person seeking treatment.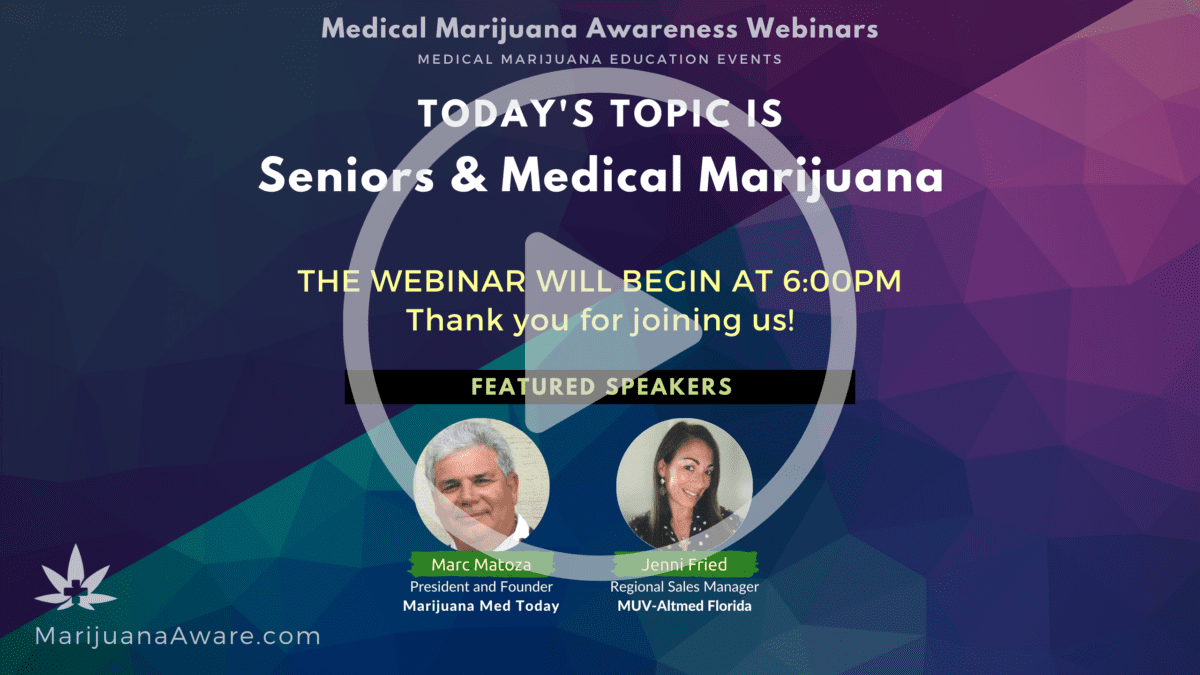 Speakers featured in this webinar were host Marc Matoza and Jenni Fried, Regional Sales Manager for MÜV-AltMed Florida. 
"Cannabis doesn't always help the pain directly. Sometimes it does, but the amazing thing about cannabis is that it actually allows patients to live their lives in a much fuller way.
It helps them sleep better. It helps them deal with the pain better. And it can help with so many things surrounding the underlying condition, so that when they wake up in the morning and go to sleep at night they're living fuller, better-quality lives."
Materials from the Webinar
"Cytokines are signaling proteins that ultimately recruit inflammation to happen. Cytokines will trigger specific immune cells to release inflammation or actually even reduce inflammation, given the right circumstances. […] CBD actually modulates the cytokine production."
Cannachats Recommended Reading
Seniors & Medical Marijuana
Basics of Medical Marijuana in Florida
Get Your Life Back with Medical Marijuana
[captainform id="1309555"]