Anti-Aging: spermidineLIFE®
Medical Marijuana Awareness & Wellness Post-Webinar Resources
The Webinar
Thank you to everyone who attended the May 12th Medical Marijuana Awareness and Wellness webinar on spermidineLIFE®!
Watch the video on our YouTube channel! Your questions and comments during the live Q&A help to make a great source of information for the next person seeking treatment.
Speakers featured in this webinar were host Marc Matoza and Don Moxley, Director Applied Science and Brand Development at Longevity Labs, Inc.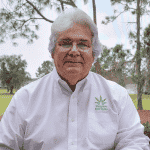 Marc Matoza
Host
President, Marijuana Med Today
Marc is a technology and business development manager with expertise in technology, database, cybersecurity, and online/web/mobile computing. As an inventor, computer scientist, and entrepreneur, he has developed innovative tech products including a leading relational database, multiple digital multilingual dictionaries, a digital bilingual reference/grammar-checking word processing add-on, golf [sports] swing video capture & analysis solutions, and certified safe anti-microbial environments.
Marc's multinational background includes technology and corporate management experience with Hewlett Packard, Netscape Communications, Ashton-Tate, AlphaGraphics SA, MarcTech SA/LLC, and Swing Solutions. This includes managing operations in Europe, Latin America, Canada, and the USA. He has a Computer Science Degree from California Polytechnic State University.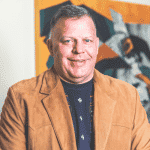 Don Moxley
Guest Speaker on spermidineLIFE®
Director of Applied Science and Brand Development at Longevity Labs, Inc

Understanding and directing individual changes that alleviate suffering and contribute to the betterment of well people." This is what I do. As an exercise physiologist and sport scientist. The willingness to operate via a mission, rather than a personal definition has brought me to very interesting places I would have never had the opportunity to explore.
In May 2020 I began working with Longevity Labs, a nutritional supplement company founded in Austria. My role is Director of Applied Science and Brand Development. Our flagship product is SpermidineLife, a daily nutritional supplement that has been shown to trigger a key element of longevity, autophagy.
I have over 30 years of classroom and industry leadership, contributing to a strength in the ability to communicate complex concepts in a simple manner. In turn, leading to a better understanding by students, changed behaviors in athletes, as well as, brand and customer development. The cornerstone of my practice is using technology, giving athletes and exercisers an ability to daily track their performance in strength, cardiovascular and resilience training programs.
I also work as Science Advisor to Mendi. Mendi is a cannabis products company founded in Portland Oregon by Rachel Rapinoe, Kendra Freeman and Brett Swagger. Mendi's mission is to "…improve athletes lives using nature's best recovery tools." Mendi does this by sticking to the imperatives of being simple, revolutionary, healthy, and inclusive.
What is Spermadine?
Spermidine is nature's answer for cellular health. Spermidine can activate the body's own cellular renewal process, called autophagy, giving your cells the ability to regenerate and rejuvenate. To keep your cells healthy and operating at the highest efficiency, spermidineLIFE® is the world's first, natural, clinically tested and spermidine-rich supplement.
We Believe in the Improvement of Aging Longevity Labs+ is a health start up, focused on improving the aging process. Our mission is to translate scientific findings into natural solutions so people can live longer, healthier lives. A rapidly growing team, we have research and production facilities in Graz, Austria and offices in Vienna, Austria and in Denver, Colorado, USA
Resources from Longevity Labs
Prolonging the Life Span Author(s): C. M. McCay and Mary F. Crowell Source: The Scientific Monthly, Vol. 39, No. 5 (Nov., 1934), pp. 405-414
Get Your Life Back with Medical Marijuana
Get Updates about Other Medical Marijuana Awareness Webinars