Meet Trulieve!
Medical Marijuana Awareness Post-Webinar Resources
The Webinar
Thank you to everyone who attended the October 7th Medical Marijuana Awareness webinar, Meet Trulieve!
Watch the video on our YouTube channel! Your questions and comments during the live Q&A helped to make a great source of information for the next person seeking treatment.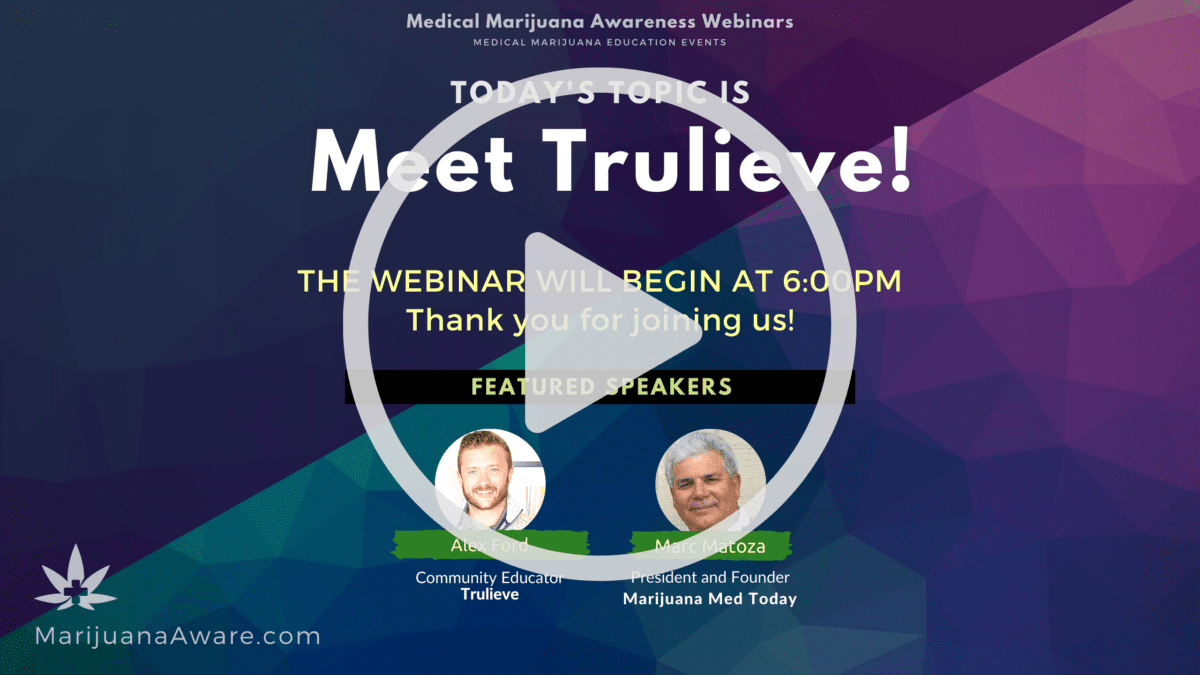 Speakers featured in this webinar were host Marc Matoza and Alex Ford, Trulieve Community Educator.
INDUSTRY LEADER: Trulieve is typically responsible for around half the total dispensations each week
ACCESSIBILITY: We opened our 60th location today with many more to come and have offered statewide delivery since day 1
BEST: We stand behind our products with the best return policy in the state and maybe even the country
INNOVATION: Most uses the most cutting edge extraction and processing techniques and offer the largest selection of unique products and strains
COMMUNITY: Trulieve is continuously striving to establish and support valuable partnerships with beneficial community organizations to improve local communities across the state
"In simpler terms, nanoemulsions are smaller, water-soluble particles that breakdown quickly and absorb into the bloodstream faster. This means increased bioavailability using far less product. Nanoemulsion particles are small enough to bypass the tissue layers and more easily enter the blood stream. They can also be absorbed through the skin, opening us up to even more potential delivery methods Bioavailability is increased to nearly 95%."
Materials from the Webinar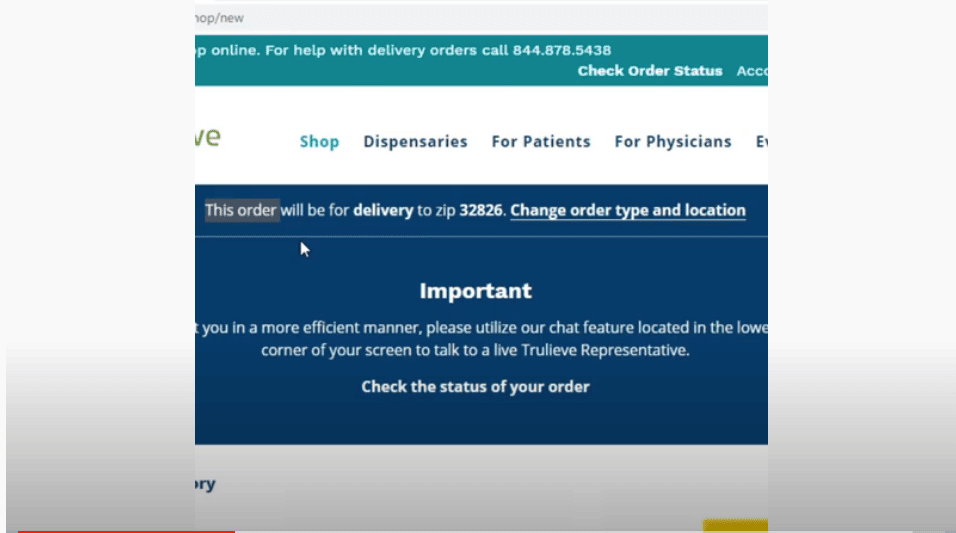 "Learn how to place an online order for Pick-Up or Delivery with Trulieve after creating a Patient Profile and check its Status."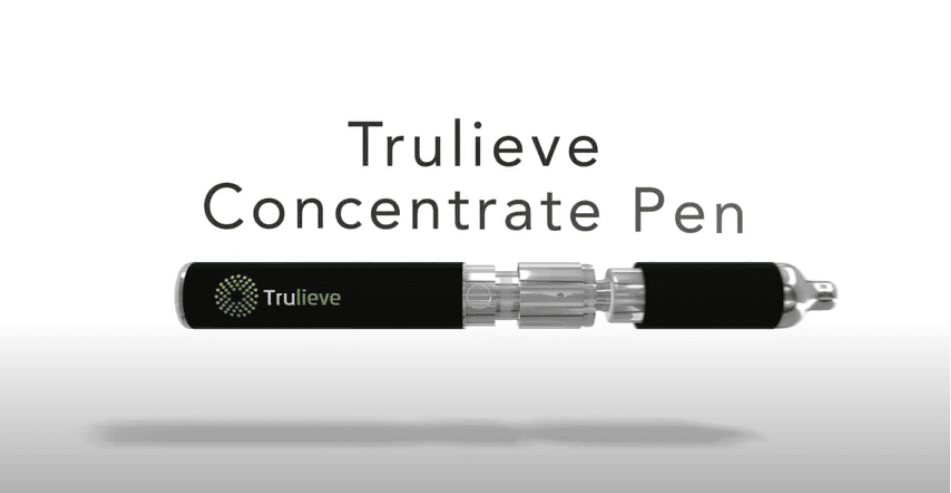 Learn more about Trulieve's concentrate pen!
Trulieve Supplemental Resources
Basics of Medical Marijuana in Florida

With 25+ clinic locations and partner physicians, we provide the absolute highest level of patient care in the state, at your convenience. Call today or visit our website to schedule your risk-free cannabis consultation. If you do not qualify, you will not be charged for the consultation.

MyBotanicaWellness.com is your source for physician-recommended hemp CBD products. Featuring trusted brands including Green Roads, Cannidex, and more, visitors are sure to find options for a large variety of conditions.

Marijuana Med Today is a cannabis education website that uses easy-to-access technology to provide an approachable resource to introduce and educate the public on the diverse benefits of medical marijuana, as well as to equip people with access to credible product resources.
Get Your Life Back with Medical Marijuana